A47 Works – Thickthorn Interchange – Trowse Newton

Highways England operates, maintains and modernises the strategic road network in
the East of England. We are committed to making journeys more reliable and ensuring
that the region's roads are fit for now and for the future.
• Road surface improvements
• Refreshment of road markings and studs

The work is planned to start on Monday 16 September 2019 and is programmed to
take approximately 3 weeks. Our working times will be between the hours of 8pm and
6am on weekdays only. Should there be a requirement to significantly re-programme
the work, a further notification will be issued.
These road improvements are necessary to maintain the strategic road network along
the A47. This will add benefits such as a better road surface, safety improvements and
an improved journey for our customers.

Traffic restrictions
We are aware the affect traffic disruption has on our customers and the local
community and will only be diverting traffic onto local roads when absolutely
necessary. Where we do need to close the A47 and divert traffic, we closely consult
with the local authority to agree the most appropriate route and timings.
The following road closure will be in place between 8pm and 6am on weekdays only.
• Closure of the A47 eastbound between Thickthorn Interchange and Postwick
Monday 16 September to Thursday 26 September 
• Closure of the A47 westbound between Postwick and Thickthorn Interchange
Friday 27 September to Wednesday 9 October 
Business Directory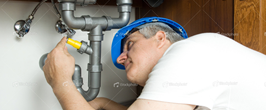 Use the business directory to find..