Heritage Walk and Practical Task

(Very nearly) 1,000 Years of History!
Wednesday 19 November, 2014
10am-1pm
Barry Elliott of the new Friends of St Benet's Abbey group will show us round this iconic and atmospheric Broadland site, which has been occupied for hundreds of years.  There may also be the chance to get involved with managing scrub that threatens the ancient walls, or helping to record wildlife seen on the site.

Free! No need to book. For practical task no previous experience is needed and all equipment provided.
Meet: Outside Acle Library, Bridewell Lane, Acle, Norfolk, NR13 3RA where we will take a free minibus to St Benet's Abbey. Want to meet us at St Benet's Abbey instead? Please phone 01603 598333 and we will give you a time and exact location to meet us on site.
Business Directory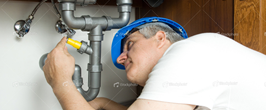 Use the business directory to find..