To give Broadland's bees a boost next spring, Broadland residents can claim 20 free crocus bulbs from participating garden centres to plant in their gardens. It is best to plant crocus bulbs in autumn for a springtime bloom. In spring, food can be particularly sparse for bees but crocus flowers can provide a vital protein rich food source for hungry bees. This early boost in energy can help set them up for a successful season.
Schools and community groups are also invited to get in touch with the council if they would like more crocus bulbs to brighten up a green space for bees.

Vouchers can be found in libraries in Broadland and the free bulbs can be claimed at a participating centre from 1 September 2017.  

Participating garden centres are:
Salhouse Garden Centre, Honeycombe Lane, NR13 6JP
Mousehold Garden Centre, Mousehold Lane, NR7 8HP
Moulton Nurseries, Acle Road, NR13 3AP
Taverham Nursery Centre, Fir Covert Road, NR8 6HT
Woodgate Nursery, Aylsham, NR11 6UH
Business Directory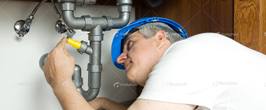 Use the business directory to find..