Rogue Trader Alert – Sales of Power Tools from vans in the Norwich & Cromer areas – 05 May 2017

Norfolk Trading Standards and Norfolk Police are warning residents to be on their guard after receiving reports of sellers offering Power Tools in the Norwich and Cromer area.

In the first incident information was received about males approaching allotment holders in the North Norwich area offering to sell power tools including generators and chain saws. The seller claimed the items were 'left over from a show' which he stated had taken place at a local large chain hotel. The males were seen to leave the site driving a dark grey Ford Transit van. The same vehicle was also reported in Cromer going door to door offering generators, pressure washers and kitchen knives. 

Two males were stopped by police and one has now been reported for failing to have a pedalar's certificate and items have been seized.

In the second incident a male was reported going door to door in Cromer offering to sell generators. The male was seen to return to a Vauxhall Insignia car.

Trading Standards advises NEVER to deal with anyone who approaches you at your home, or any location, offering to sell you items regardless of the claims made.

Previously power tools sold in this manner have been found to be poor quality counterfeit copies of well-known brands that potentially could have serious safety issues for the user.

It is possible these sellers may continue to move to other locations in the Norfolk area.

Anyone sighting these sellers in Norfolk or concerned about rogue trader activity can contact Trading Standards through our partners the Citizens Advice consumer helpline on 03454 04 05 06 or to PC Alexandra Barnes at Cromer Police Station on 101 if you have been approached by door to door sellers.
Business Directory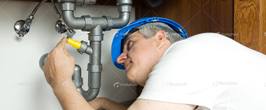 Use the business directory to find..