Who does what
Who does what?
The Parish Council is funded by a precept which is an amount decided by the parish councillors each year and collected for the Parish Council by Broadland District Council as part of your Council Tax; if you look at your Council Tax bill you will see a line for a small amount for the Parish Council.
The Parish Council is made up of 12 parish councillors. The parish clerk is employed by the Parish Council to deal with the administration, take the minutes of the meetings, produce the accounts and budgets and be the first port of call for local residents.
The Parish Council looks after the Pyebush Cemetery, the play areas in Damgate Lane, Springfield and at Beighton Road, the grasscutting around the village, various benches, litter bins, hanging baskets, allotments, bus shelters, the Fletcher Room (Acle Pre-school at the Primary School) and most of the streetlights.  The Parish Council is consulted on planning applications but does not make the final decision.  The Parish Council supports various local charities and groups and appoints some of the trustees for Acle Recreation Centre and the Acle Lands Trust
The land and facilities at the Recreation Centre are run by a management committee of trustees and you can contact the administrator on 01493 752043.
Broadland District Council is the authority which decides on the planning applications, (apart from a few low-lying properties which are in the Broads Authority area.)  It also looks after your rubbish collections, sorts out street nameplates, deals with pest control and other aspects of environmental health, tree preservation orders and licensing.  Broadland also runs the Tots 2 Teens holiday play schemes.
You can contact Broadland District Council on 01603 431133   or www.broadland.gov.uk. 
Norfolk County Council mends the roads, the pavements, the streetlights on the trunk roads and some housing estates, manages the schools and adult education, social services, libraries, public footpaths and bridleways.
You can contact Norfolk County Council on 0344 800 8020 or www.norfolk.gov.uk. 
The Parish Council meets on the last Monday of each month (apart from when there is a bank holiday when the meeting is moved forward) at 7.30 p.m. in the Methodist Hall.  There is always an opportunity for the public to ask questions or raise issues at the beginning of the meeting but then, once the meeting starts formally the public is not allowed to join in.  There is no meeting of the full Council planned for August.
You can contact the clerk, Pauline James, on 01493 751070 or Paulinejames@aol.com
Business Directory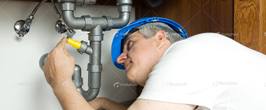 Use the business directory to find..